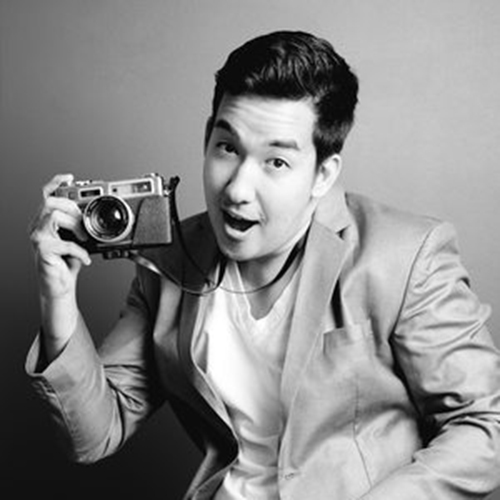 Keoni Kitagawa

I absolutely hate being in pictures.

Luckily, I thrive behind the camera, making others look amazing… and that's exactly what I do for people on their wedding day.

I was born on the beautiful island of Oahu, but I'm blessed to be a dual citizen of Switzerland and the USA. I try to travel twice per year to somewhere completely new, camera in hand, and my passion for photography has exposed me to all corners of the earth, from Indonesia and Israel to Europe, Japan, Thailand, Canada and the United States.

My photos have appeared in various magazines and media publications, and I've been lucky enough to collaborate with studios which left me with a unique skillset as a photographer. Because of this, I also have a fresh perspective, and it helps me to employ my own blend of stylization in both my photojournalism and portraiture.

Coverage of your wedding day will be a blend of photojournalism, relaxed portraits and even a hint of high fashion editorial. Trust me, I understand the idea of being camera shy (I stay behind the camera, remember?) so I work with couples to ensure they are comfortable, confident, and having fun during the shoot.

With each shoot, my mission is to create something visually stunning, creative and unique for the couples to look back on and remember for the rest of their lives.

Our Philosophy

Kpix Photography is anything but your average Hawaii wedding photographer. Each wedding is treated with care and creativity not found with other hawaii wedding photography studios. Your wedding day is carefully crafted to offer one of a kind unique photography in the Oahu area. This is Hawaii wedding photography at its best. Offering wedding coverage in Oahu, Maui, Kauai and destinations worldwide.

Creative. Candid. Fun. These are the words typically used to describe this Oahu wedding photographer. With clients based all over the world, Oahu is home to this Oahu wedding photographer. We take pride in offering our clients the type of Hawaii wedding photography they are looking for. Its one thing to take pictures, its another to create art for our clients.

Not looking for a Hawaii wedding photographer? Please be sure to consider us for your first birthdays and all your family photography needs in the Oahu area.
Location

98-1440 Koaheahe St
Pearl City, HI 96782
Keoni@KpixHI.com

808-286-1428
Monday – Friday 8:30am – 7pm
Saturday/Sunday 9am – 7pm