For many couples their dream destination wedding is in Hawaii. Since it is also a popular honeymoon destination couples are finding that they can save time and money by having a Hawaii wedding and honeymoon.
The first choice any couple has to make is which island in Hawaii they want to hold their wedding on. Those who don't feel the need to have a secluded wedding often choose Oahu among all of Hawaii's other islands. Oahu is the most densely populated of all the Hawaiian Islands and is where Honolulu is as well as Waikiki Beach. Along Waikiki is the best choice of beaches to get married on when couples want to be close to as many entertainment options as possible but it will always be populated by a lot of tourist. Oahu also has beaches that aren't crowded but are farther away from the hotels but it's a excellent place to have wedding photos taken. As a wedding photographer in Hawaii, we will be able to capture breathtakingly beautiful photos that would never be possible anywhere else. This is one major selling point for holding a Oahu Beach wedding. Another is that Oahu's airport is the biggest one in Hawaii, making it easy for couples and their guests to travel there.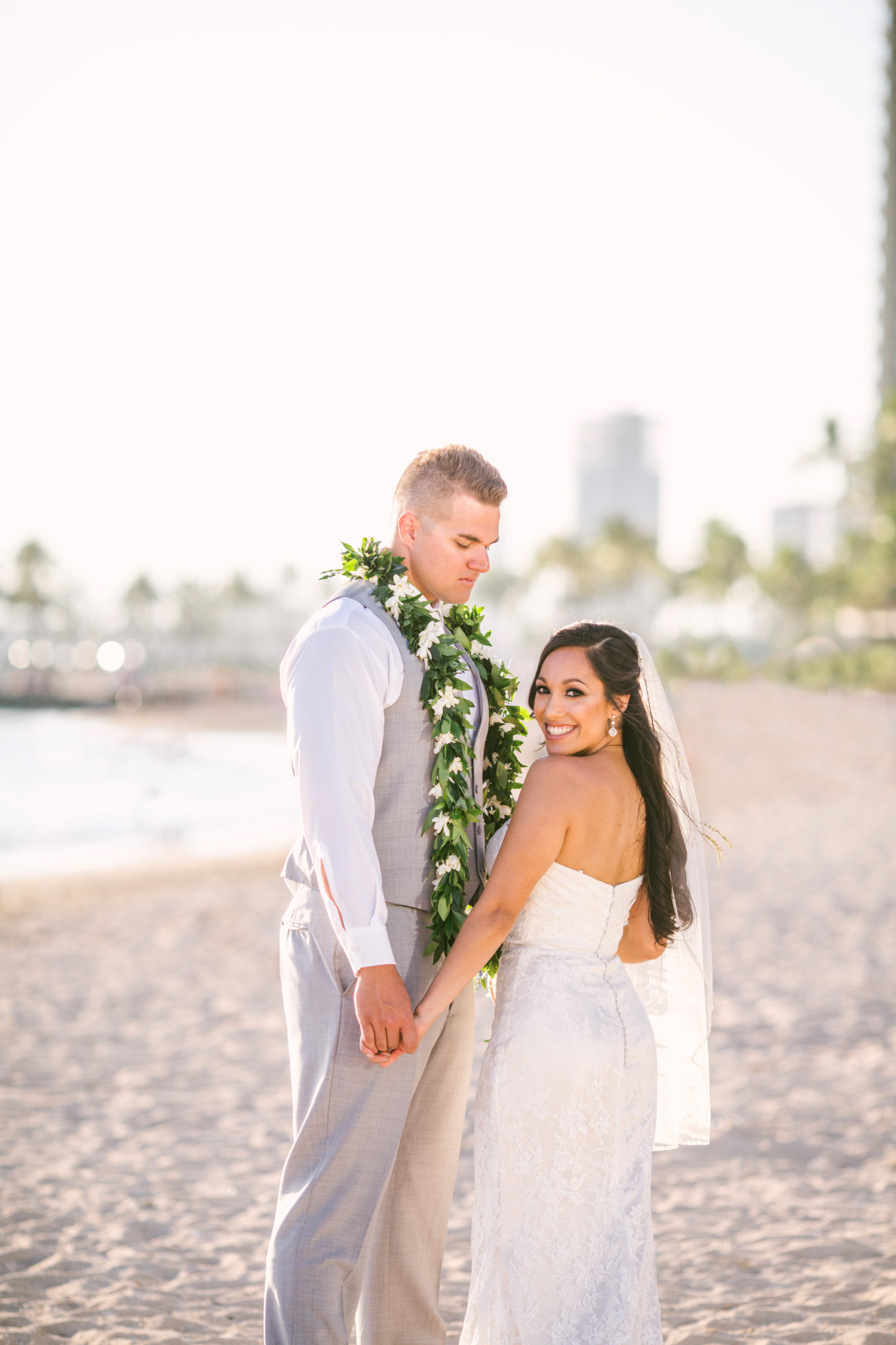 Couples that are more interested in romance than in the social scene in Hawaii often choose Maui as their wedding destination. With beaches that rival most others in beauty and size, as well as its many luxury resort hotels, Maui also lends itself to unforgettable wedding photos. When couples hire us as their wedding photographer, we can help them determine the best time and location to capture their wedding day memories.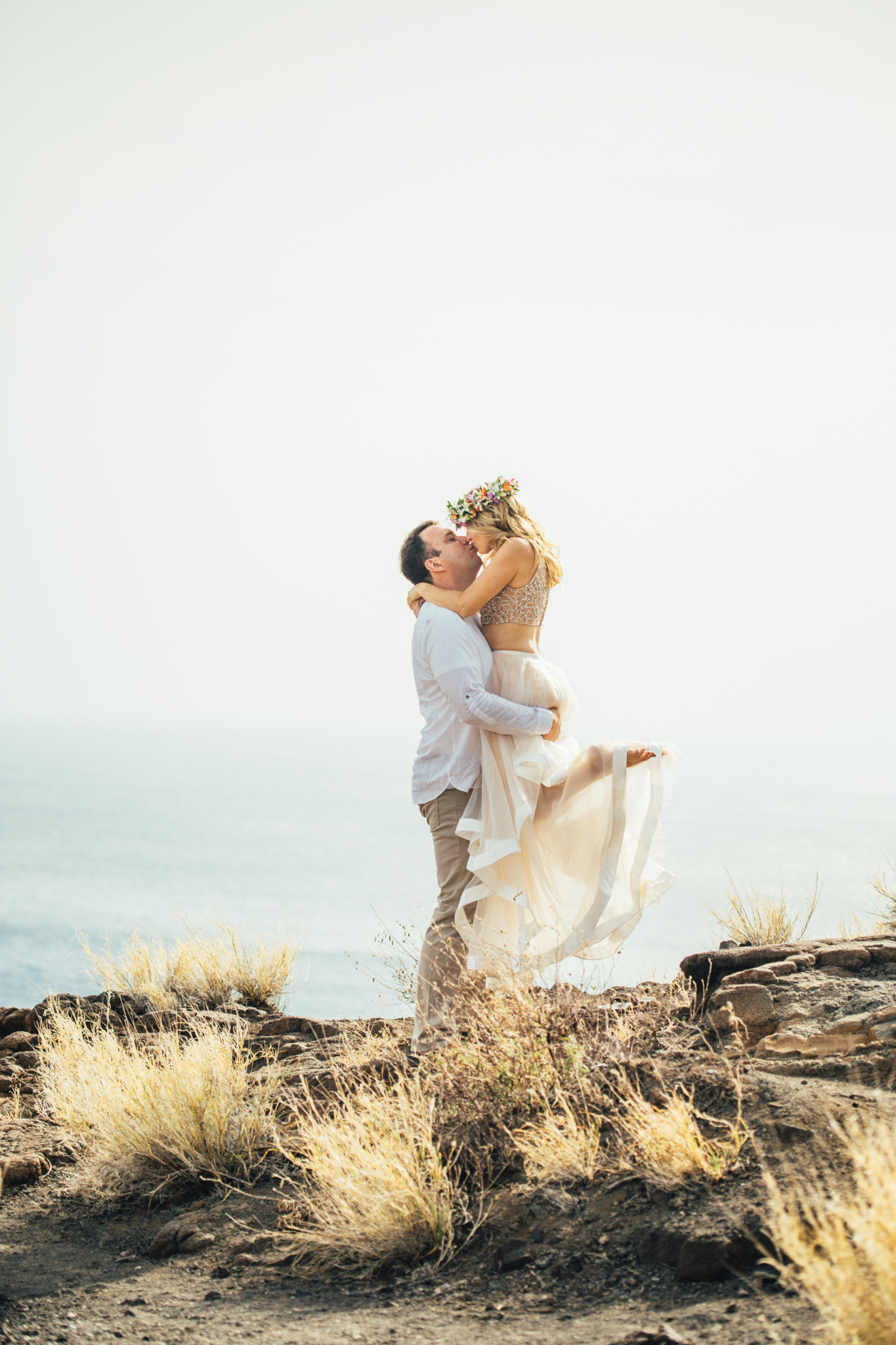 For a secluded Hawaii wedding, Lanai can be an excellent destination choice. Couples can get married with very few guests in attendance and enjoy the privacy Lanai has to offer. Its private setting made it the destination wedding venue of choice for Bill Gates. Any photos taken in Lanai by a qualified wedding photographer in Hawaii will no doubt be beautiful.
The next step in planning a wedding in Hawaii is to choose the time of year to get married. Most couples choose a wedding date between May and October, as these are the driest months of the year in Hawaii.  The temperatures are generally in the 80s at that time of year. However, the winter months bring more rain showers that end quickly and leave behind a brilliant rainbow. Couples who are willing to cope with the rain will no doubt end up with beautiful wedding photos with the rainbow enhancing the background. Rain does happen in Hawaii but in our years of experience it has never ruined a wedding but rather added to the memories.
The planning of the honeymoon is also important. Having both in Hawaii allows couples to begin their honeymoon as soon as their wedding reception ends. Making the transition from one to the other should be as smooth as possible. Some couples will choose to stay on the same island they were married on while others will travel to the other islands.
One decision couples need to make during their Hawaiian honeymoon is whether or not they want to rent a car. In most cases it makes the honeymoon much easier and more productive as, with the exception of Oahu, bus service on Hawaii's islands is scarce. Taxis on any of the islands are expensive and not convenient for visitors. While they are not ideal for long distances, bicycles and mopeds are a transportation option for couples who wish to spend a day traveling the coastlines.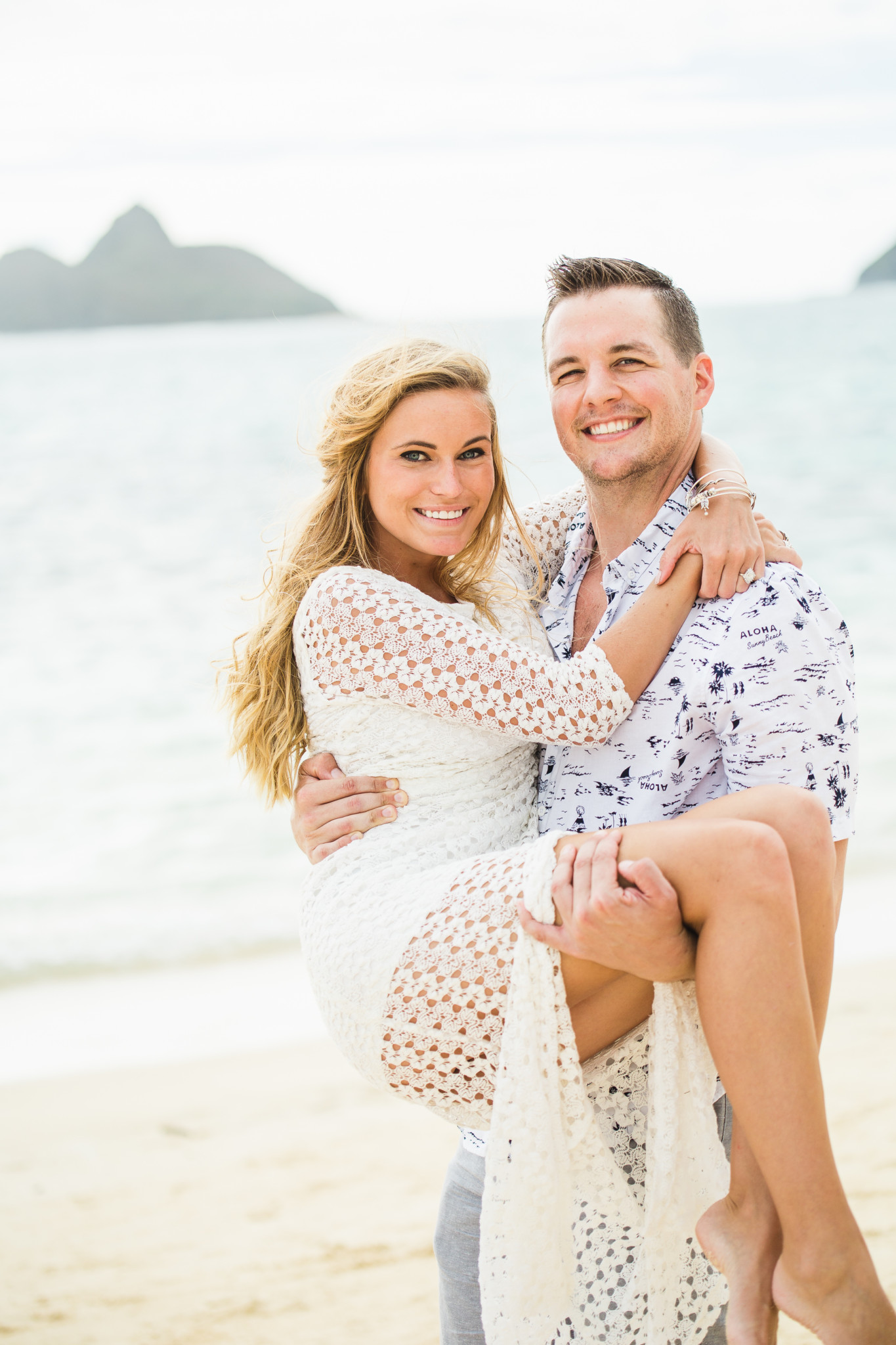 From Maui, couples who rent a car can travel to Hana in approximately two to four hours. The scenic route to Hana allows couples to see stunning views of seascapes, rainforests and waterfalls that will stick in their minds forever.
Other excursions worth making on a Hawaiian honeymoon are Kauai's Coconut Coast beaches or Maui's Haleakala National Park. While at the park visitors will see Haleakala Crater, Maui's largest peak.
There are many more options for weddings and honeymoons in Hawaii. No two couples will ever have the same experience here.